A new version of CNR (FPS) is online !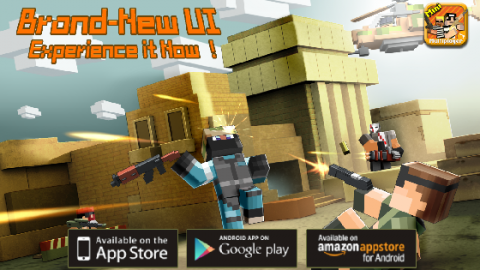 Madge
Fri, 08/19/2016 - 01:24
In this version, not only can you enjoy the brand new game interface, but draw your customized skin in game! That sounds pretty cool, right? What's more, in order to keep fairness of our game, we add Anti-Cheating, hackers will have no place to hide! Also we remove the ads banner and add language localization (English, Chinese, Japanese), you can have a better experience. Furthermore, the updating is online in IOS App store, Google Play App store and Amazon. Come on! Download it right now!