A big update for FPS is available, adds custom weapon & map, and more!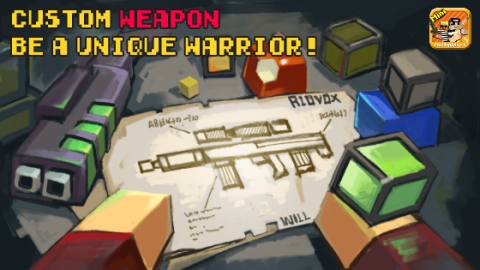 Madge
Mon, 11/28/2016 - 21:17
I know many of you have been anxiously waiting for Cops N Robbers (FPS) - Prison Survival Multiplayer! Now, the new version is available.
In v5.0.0, you will be able to use the fun stuff to customize your own weapon just like a developer! That's super cool, you know. Also, teams have beautified the exterior of existing weapons and adjusted the weapon attributes. All these are carefully designed to give you the best experience. Come on! A brand new weapon system is waiting for you.
Oh, yes. Some of you are asking for more maps, now, you can design a unique and awesome map to play with your friends. It's time to let your creativity go wild!
Wait, there's more! We add a new mode. Everybody fights for himself.
All I want to say is that if you like a game with good operability, download this one right now!