Celebrate Christmas with Cops N Robbers (FPS) !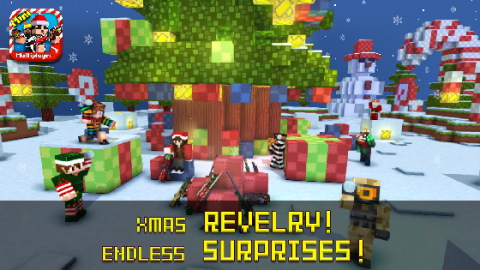 Madge
Thu, 12/08/2016 - 00:44
The Xmas version of Cops N Robbers (FPS) is available now! Celebrate Christmas with FPS as you have never experienced FPS before.
Festival contents:
1. Add Christmas themed event: Online bonus, Activity bonus, Recharge bonus, Consume bonus and Christmas redeem.
2. Add Christmas themed layout and music. An atmosphere of festivity prevailed in the game.
3. Add 4 Christmas Lucky-Weapons, 1 Christmas map and 4 Christmas skins. Give you brand-new gaming experience.
4. Boost your fun with new power-ups: Christmas firework, Christmas socks, Promo card, Weapon-try card and Double card.
5. Custom maps sharing: Support custom maps sharing and downloading. Now, let the whole world see your works!
A lot more wonderful and exciting things waiting for you in Christmas version! Happy holiday!